Mr Subhajit Ghosh
MBBS, DOrth, MRCS, FRCS (Tr&Orth) MBA (Health Ex)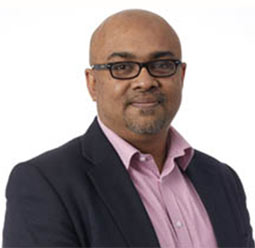 Book an Appointment
Mr. Subhajit Ghosh joined the West Herts Hospitals as a Consultant in Trauma & Orthopaedic Surgery in 2016. He received his higher orthopaedic training as part of the North-West Thames Orthopaedic Training Programme.
After completing his speciality training, he undertook three highly regarded fellowships: Soft Tissue Knee Fellowship at the Guys Hospital, Arthroplasty and Sarcoma Fellowship at RNOH, Stanmore and Hip & Knee Arthroplasty Fellowship at the Nuffield Orthopaedic Centre, Oxford.
Mr Ghosh approaches his patients as unique individuals in order to assess their problems and suggest an individual tailor-made plan to suit their needs. A big part of this is to listen to the patients and explain clearly in a way that the patients and their families understand- so the decision-making process is a collaborative one with the patient's need at its centre.
Mr Ghosh has a keen interest in making the postoperative recovery as pain free as possible and to enable the patients to return to normal life as soon as possible. He has been involved in designing and implementing these methods at the Nuffield Orthopaedic Centre, Oxford as well as at the West Herts Hospital NHS Trust.
Qualification
MBBS / India / 2000
Calcutta National Medical College & Hospital
D. Orth / India / 2003
University of Calcutta
MRCS Ed / Edinburgh / 2005
Royal College of Surgeons
FRCS (Tr & Orth) / England / 2012
Intercollegiate Speciality Board
CCT / England / 2015 in Trauma & Orthopaedics
MBA / Keele University / 2017
Health Executive
Practising at:
Mr. Ghosh provides a specialist trauma & orthopaedic service at West Herts Hospitals NHS Trust. Clinics are held at Watford General and St Albans City Hospital and operations performed at Watford and St Albans City Hospitals.
Mr. Ghosh sees patients privately at the Spire Bushey and Harpenden Hospitals, BMI Bishop's Wood Hospital and One Hatfield Hospital.
Speciality:
Trauma and Orthopaedics
Subspeciality:
Knee and Hip Surgery
Special clinical interests:
Unicompartmental Knee Replacement
Soft Tissue Reconstructions around the Knee- ACL/PCL/Patellar Instability
Primary and Revision Total Knee Replacements
Primary and Revision Total Hip Replacements
Current posts (NHS, University):
NHS Consultant Orthopaedic Surgeon - West Hertfordshire Hospitals NHS Trust
Year of first medical qualification:
2000
Current membership(s) of professional, national and regional bodies:
British Orthopaedic Association
Fellow of The Royal College of Surgeons of Edinburgh
MDDUS